---
Like arrows in the hands of a warrior are children born in one's youth.
Psalm 127:4
---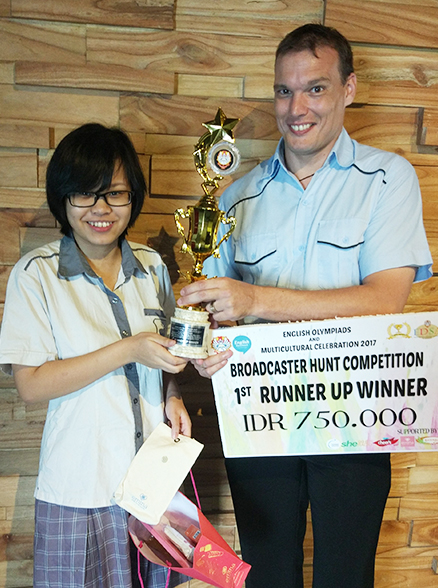 Senior High World
"Focusing on the Future Leaders Pathway"
MSCS Senior High is a level that prepares students for a higher education and independent life after school. Students are prepared to have the future leaders qualities: mature spirituality and self-management skills, collaboration, leading others, communication, analyzing a problem and creating creative solutions and decisions. Students are led to be able to recognize goals that God put in their life and take responsibility to be the answer to the world.
The unique approaches of Senior High Students Learning and Development:
Problem Based Learning. Equipping students to address community problems and collaborate with a team to provide answer to those problems

Servant Leadership. Providing a Christian leadership program and provide guidance to students to practice becoming authentic Christian leaders at school and in the community.

Digital Citizenship (e-learning). Equipping the students to govern the technology

Providing balanced and hands-on program: health and sports, academic, information and multimedia technology, foreign languages (Japanese, English, & Chinese), life skills, music and art, laboratory experiments, retreat, camping, and field-trips.
SCHOOL HOURS SCHEDULE
GRADE 10-12
Monday to Wednesday
07.30-15.45
Thursday to Friday
07.30-15.00
---