---
And he said: "Truly I tell you, unless you change and become like little children, you will never enter the kingdom of heaven.
Matthew 18:3
---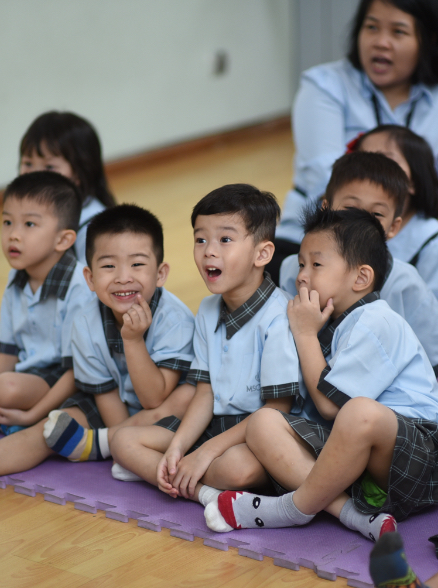 Preschool World
"Laying Strong Learning Foundation"
The preschool world is a world full of adventure, new experiences, imagination and wonders. This is the golden age where we get the best opportunity to introduce God personally, know His creations and support them to grow according to their development stages.
The unique approaches to Preschool Students Learning and Development:
Small Group Activity within the class

Students are put in some smaller groups within the class to observe and explore to come to the finding of the concept. This small groups strategy will help the students to collaborate.

Inquiry based Learning

Activating student's curiosity through questions which aim to a higher order thinking skill by making prediction, drawing simple conclusion and sharing it with others.

Experiential Learning

Students learn many things by applying real-life experiences within the learning in the class. This includes theme based learning, role playing, sensory exploration and many more.
SCHOOL HOURS SCHEDULE
PGA
Monday, Wednesday, Friday
Morning
08.00-10.00
Noon
10.30-12.30
PGB
Monday to Friday
Morning
08.00-10.00
Noon
10.30-12.30
KGA
Monday to Friday
08.00-12.00
KGB
Monday to Friday
08.00-12.10
---