---
I can do all this through him who gives me strength.
Philippians 4:13
---
Alumni Highlight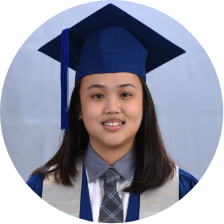 Sarah Vanessa Amelia
Year Graduated: 2019
School Achievement: The Best UNBK Result 2019, Social Science Stream, The Best Academic Achiever Social Science Stream in MSCS
Undergraduate School: Universitas Pelita Harapan, Jakarta
During my 3-years study at MSCS, I learned a lot about developing my skills, both academic and social aspects. Academically, I have gained plenty of useful knowledge and skills. I was also able to discover and develop my talents and potentials. I am really grateful that I was surrounded with such fun and supportive friends. I also had the opportunity to join the school organization and to serve in the school service every month. Spiritual aspect has always been a very important part of MSCS. I was able to learn how to balance my school life and my spiritual relationship with God. I was also faced with many situations where I learned to depend on God no matter what. I was grateful that I had an environment where people shared the same values about God and the other spiritual aspects.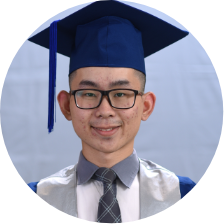 Richard Christian Suteja
Year Graduated: 2019
School Achievement: The Best Academic Achiever Natural Science Stream, The Outstanding Boys Brigade Achiever 2019, The 2nd Runner Up Purposeful Discovery Project Achievement in MS High
Undergraduate School: Universitas Pelita Harapan, Jakarta
MSCS had been a wonderful experience and a catalyst for my talents' and character's growth. MSCS doesn't only help students to encounter talents and uniqueness by themselves, but the school also helped students in nurturing and multiplying our God-given gifts. The presence of teachers as great mentors for the student plays a huge impact on the students' morale and motivation in learning and contributing to the world.
MSCS is a school walking in God's grace; therefore the school always emphasizes how God is the center of all life in the universe, and how God is always so good to human being. Every lesson is founded from the Bible's principles and values. Even outside of the class, all staff, friends, and teachers provide a friendly and Godly atmosphere within the building which helped me to always try to apply God's words in my daily life.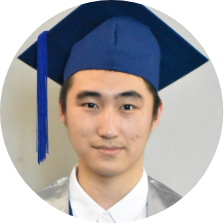 Ivander Jonathan Marella Waskito
Year Graduated: 2019
School Achievement: The Best Graduate 2019, The Best UNBK Result 2019, Natural Science Stream, The Best Purposeful Discovery Project Achievement in MS High
Undergraduate Study: Computer Engineering, National University of Singapore
I am very grateful to have studied at MSCS. It was an insightful three years of class. The teachers are none but supportive and the essence of friendliness during and outside lessons is strong.
In Purposeful Discovery Project, I was introduced to university projects. I have learnt a whole lot of new things, especially about conducting a research and creating a research paper. All parts of the project were given to us in such a way that it does not bother our main academic classes. The trips around Surabaya and Singapore are unforgettable, and gave a lot of insight towards society.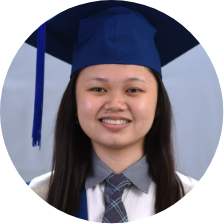 Livianne Limuil Hengastaputra
Year Graduated: 2019
Undergraduate Study: Computer University of Hertfordshire
Mawar Sharon Christian School (MSCS) is one of the best schools I've ever been. MSCS guides the students to pick the most appropriate extracurricular activities to enhance our talents. I joined the basketball team, culinary, and entrepreneur for these past 3 years. The Boys' Brigade is also one of my favorite activities since it has influenced me to be more disciplined.
My teachers had a huge impact throughout my senior high school life. Whenever I had problems, they would always be there to support me and sometimes they sacrificed their time to help me. I am really grateful to have them in my life.
These past 3 years has taught me a lot about how important morning devotion is. Every day, we gathered in one class to read the Bible and had a sharing session. MSCS created a new great habit for me, I learn that we need to come before God to start our day and surrender. We also had a chapel where we sang and listened to God's words together with classmates, teachers, and staff. MSCS is a school where Christianity becomes a lifestyle and it will definitely help us to have a closer relation with God.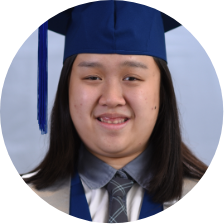 Alexandra Belinda Santosa
Year Graduated: 2019
Undergraduate Study: Computer Science Major in University of Adelaide, Australia
Mawar Sharon Christian School Senior high life is really fun. I got to know most of our friends' personalities more. Not only that our characters are built here, our faith is also honed in SH. I strongly believe that SH life is fulfilling the word of God. For example, God said that we have to use our talent to praise Him. During my Senior High time, I got to develop my talent, and even joined competitions. On a personal note to all new students, just ask what team or competition you can join at SH, by joining it, you get more credits for university entry. Mawar Sharon had been my second home for 12 years, but I really feel SH is the warmest home!
Teachers in SH are really caring and supportive. I have found difficulties on building relationship with teachers back then, but not in SH. For example, if I greet SH teachers, they will always give their biggest smile. They are the ultimate reason to be happy every day. I really appreciated their hard work for us to achieve our goal in Senior High.